Blog: How to find the perfect engagement ring
So you found someone to share your life with and you're ready to pop the question.
Where to find the perfect engagement ring?
You might have asked a married friend where he bought his engagement ring. Good chance he went to the local jeweler where he bought a gold ring with an excellent cut white diamond. He was told about the 4 C's (cut, color, clarity and carat) and went for the perfect stone.
Don't let the diamond blind you. If you want to make it even more special the best way is to have a ring designed with your partner in mind. You can search the web, Pinterest or Instagram to find an independent jewelry designer with a style that fit's your fiancés style and taste. On instagram search for tags like #handcraftedjewelry, "alternativebridal, #jewelrydesigner or #engagementring". You will find loads of awesome jewelers out there who run small businesses who can help you define what you're looking for.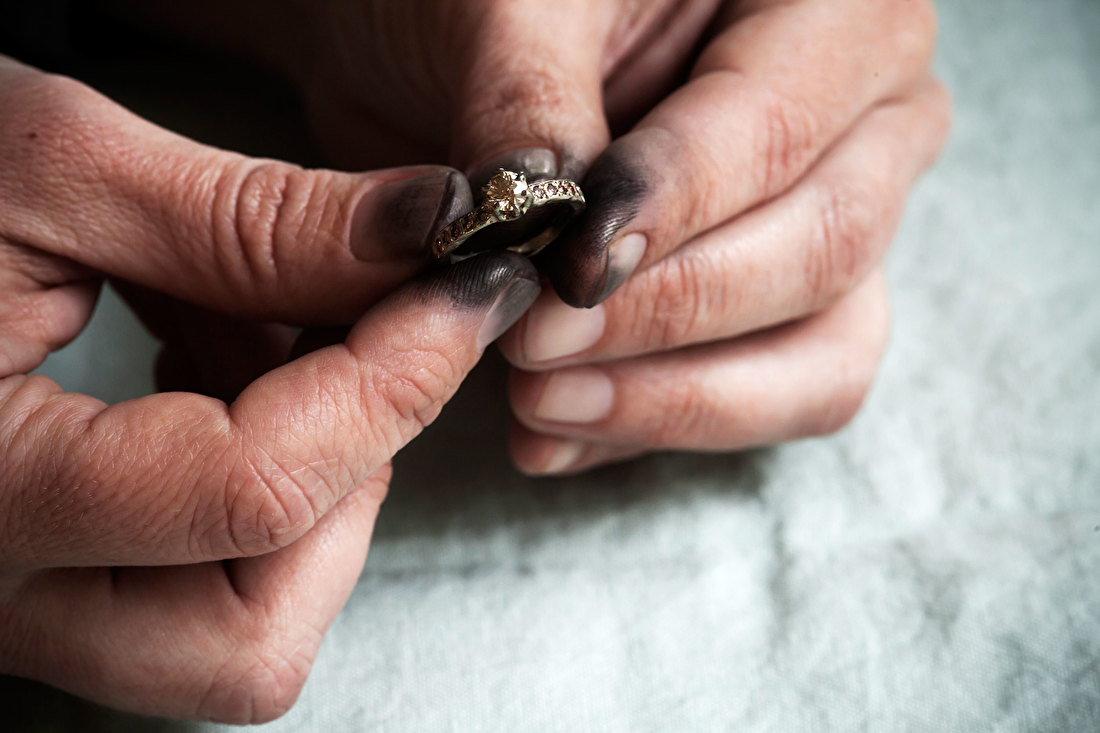 When it comes do designing the ring, tell your jeweler about your partner's character and style. For an outgoing person think big. Choose a center stone that is also out there like a colorful gem or a big sparkly diamond.
Is your girl a minimalist, then keep it simple. A dainty ring with a tiny diamond could do the trick. When it comes to fashionable rings, why not buy a ring stack: one ring with a center stone and a curved ring next to it.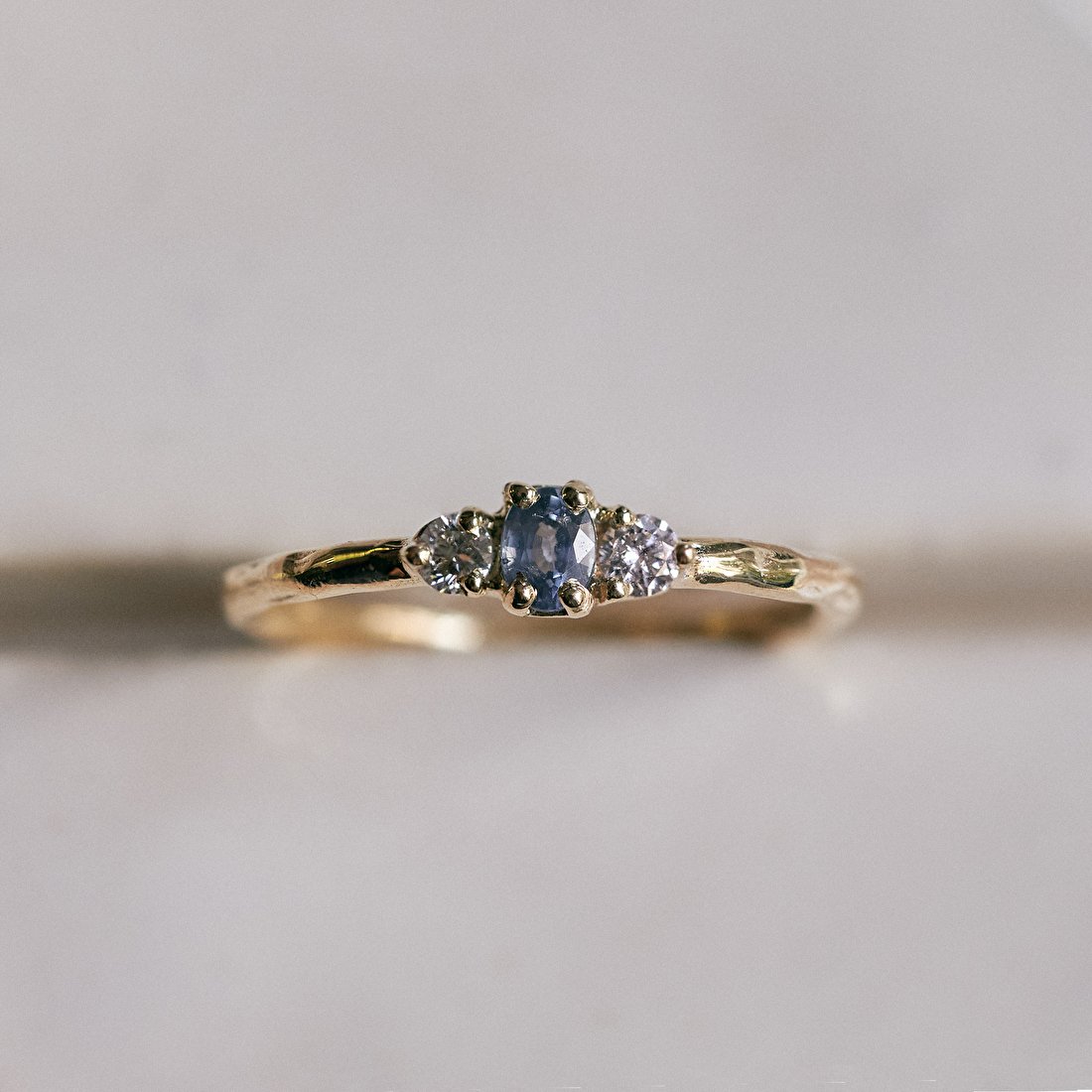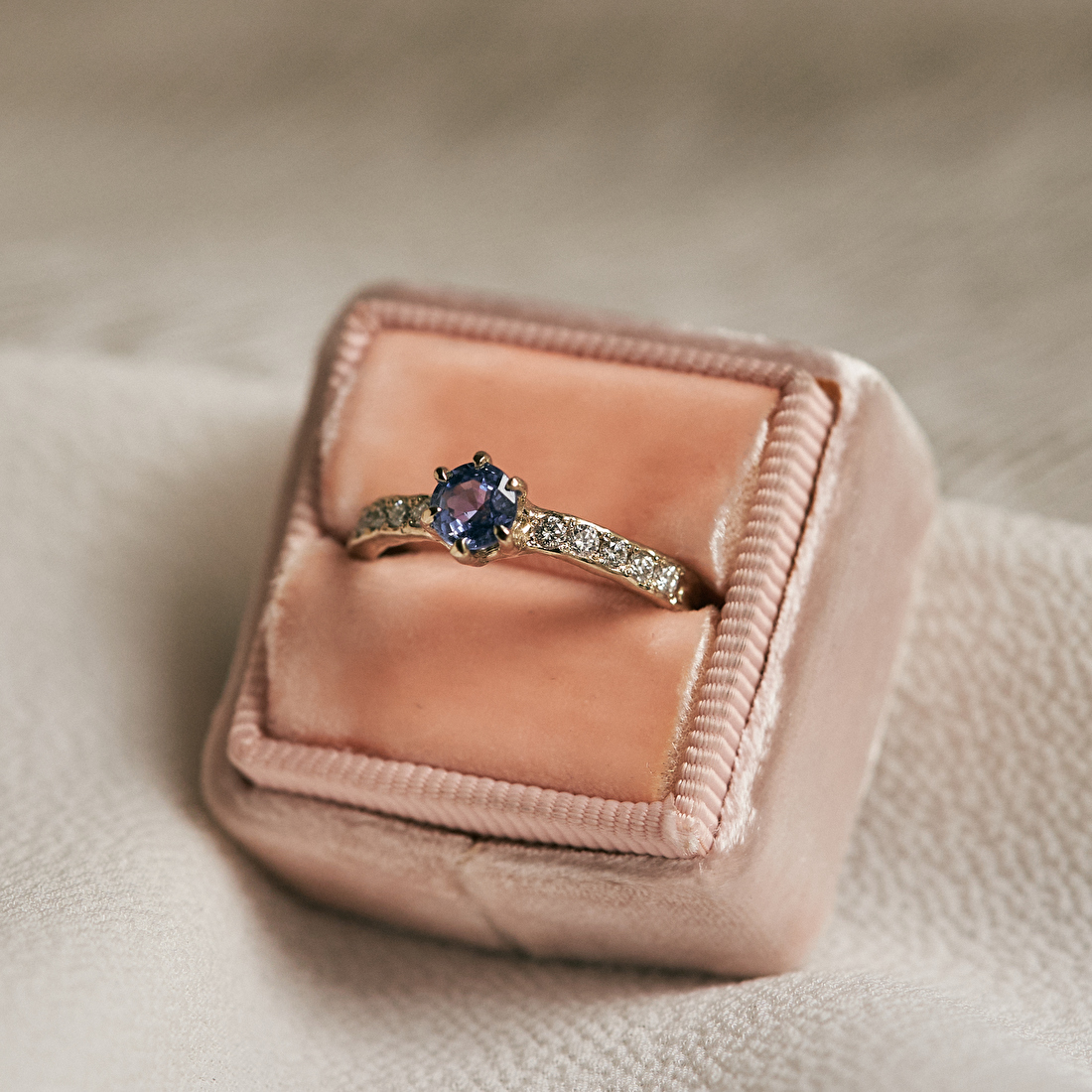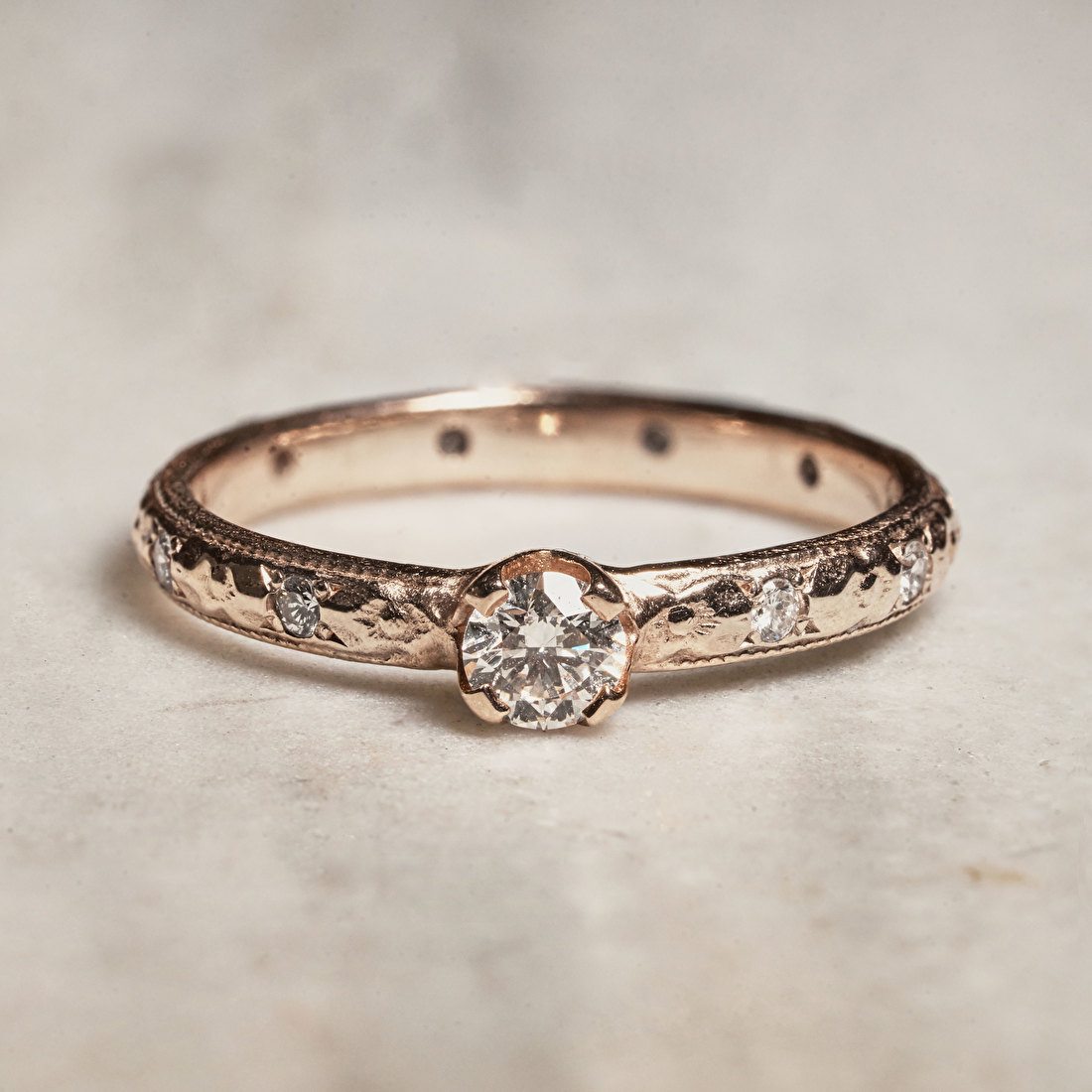 When it comes to the gold, look what she already wears. Is it only yellow gold then go for yellow gold for sure. White gold and rose gold can easily be worn at the same hand. White gold looks great on dark skin. On a pale skin with red undertones rather choose yellow gold than rose gold. Rose gold will accentuate the pink undertone while yellow gold will stand out more. Sometimes it helps to show a picture of your friend. Let your jeweler advise you.
Also don't look only for the classic white diamond. Salt and pepper diamonds, black diamonds, fancy color diamonds, rose cut diamonds, old cut diamonds, diamonds or gemstones with inclusions, they bring depth and character to your design and are all unique.
It's not about the carat size, it's about finding a ring that reflects your fiancés personality.
TEXT: NADINE KIEFT