AMSTERDAM BASED JEWELLER
Since 2010 I run a very nice work space in an upcoming neighbourhood on the east side of Amsterdam. I have several work benches, one of them I rent out to another goldsmith. Now and then I get help from interns from the jewellers school in Schoonhoven. My boyfriend Ingmar helps me when things get busy. I have a dog named Muppet who keeps me company in my studio.
Every week I get new clients for wedding rings. As I'm a coffee geek, I like to serve them good coffee whilst they have a look at my collection.
I also do a lot of custom orders, like melting old gold to make something new.
Nadine at work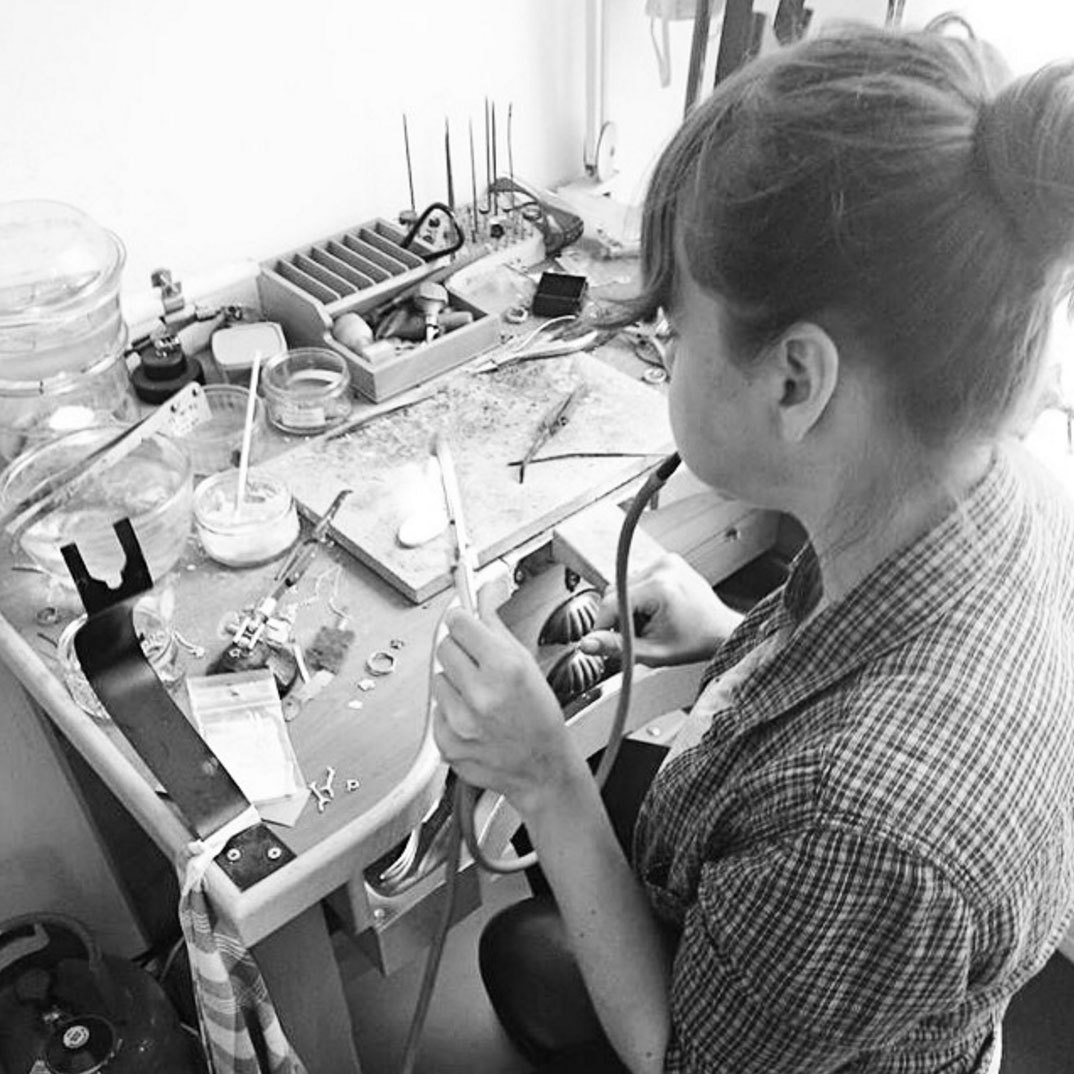 Coffee & Fancy Diamonds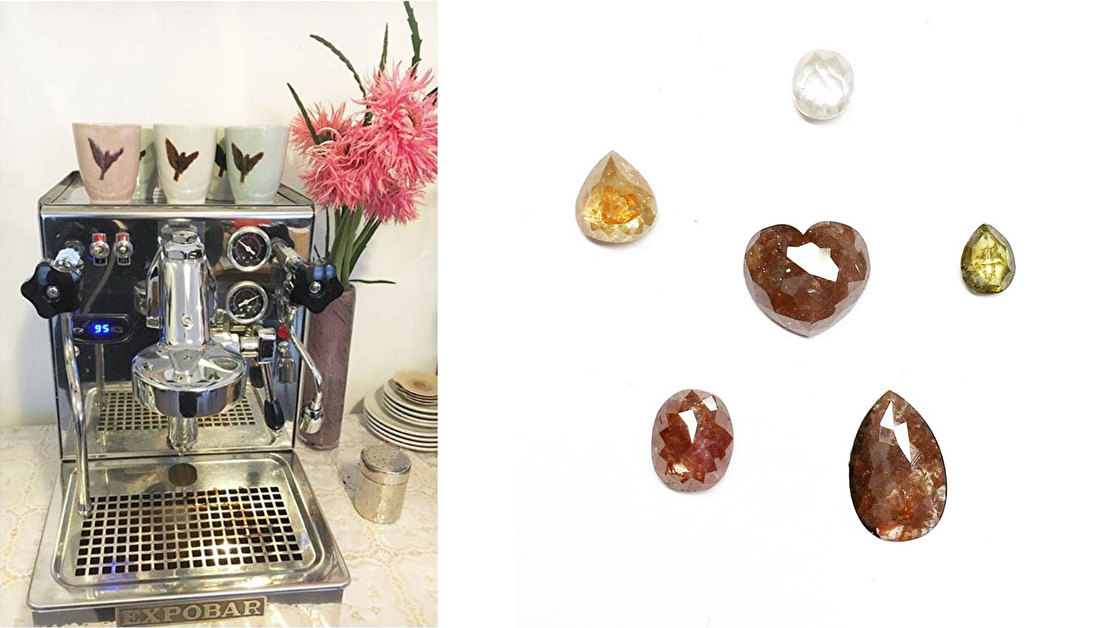 Gold casting and melting place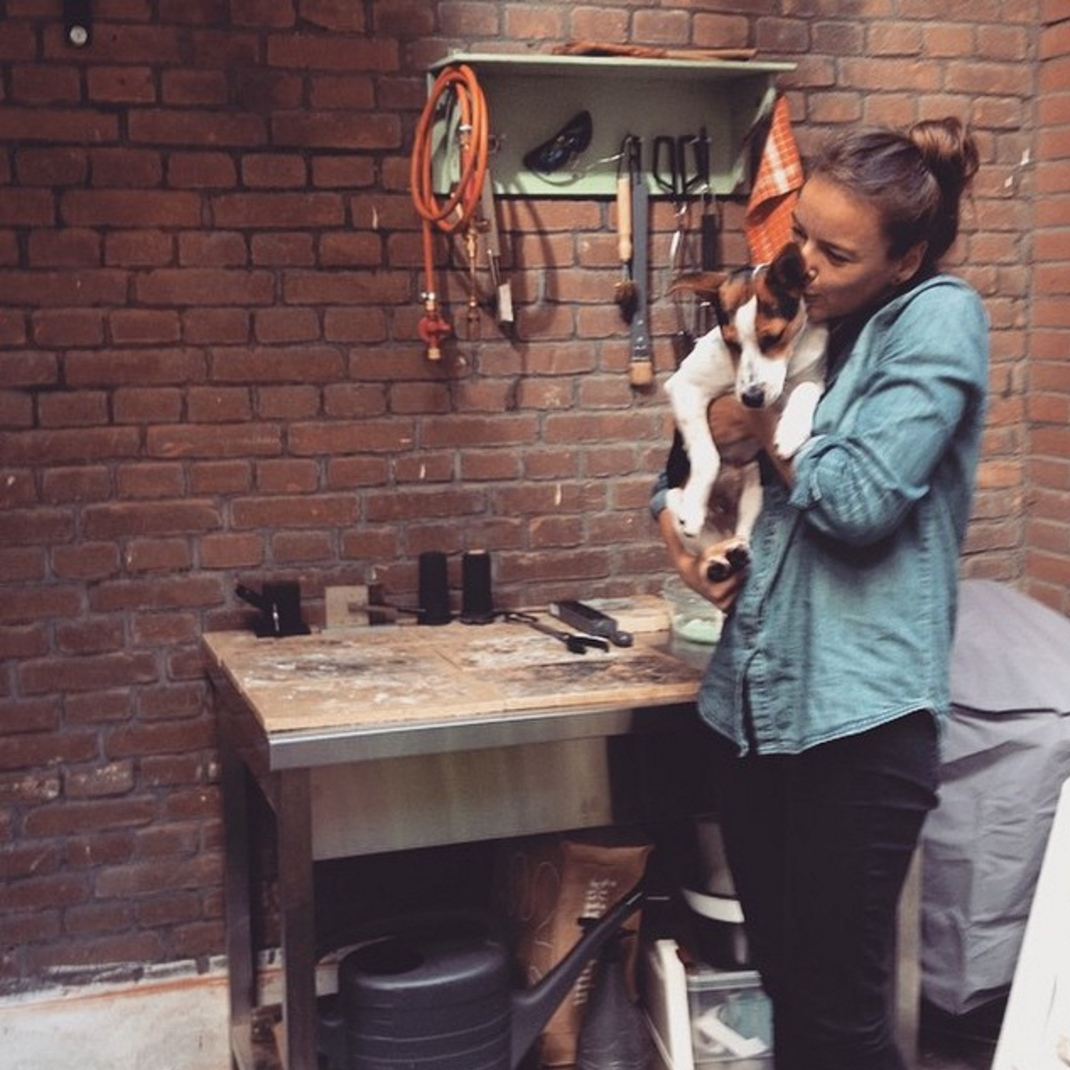 Ingmar helping me out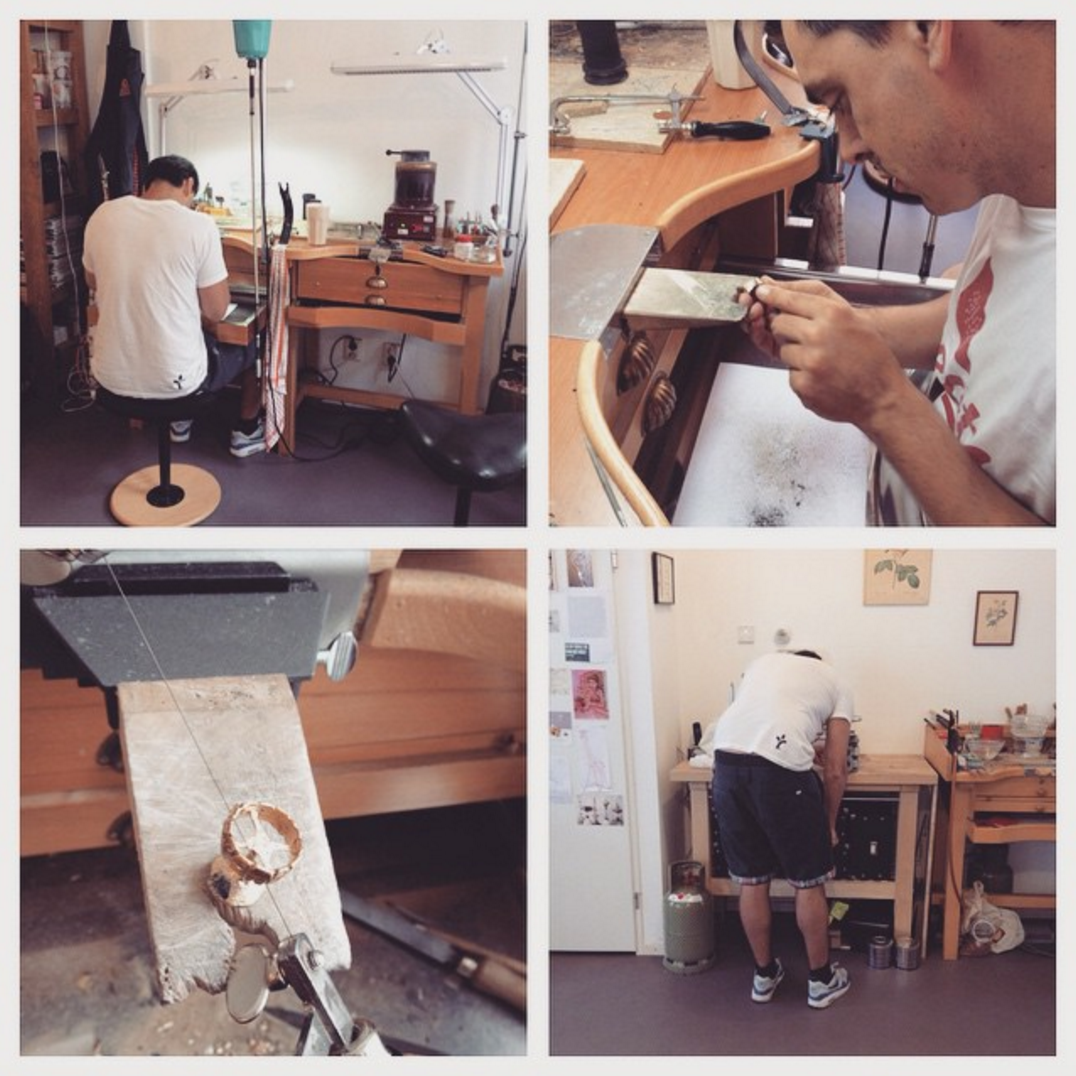 Handmade in Amsterdam