UNIQUE WEDDING RINGS
In my Amsterdam-based studio, I have a wide range of styles. Organic wedding rings, bohemian style or classic.
If you are looking for a unique design you are welcome to visit my studio and discuss the options. Make a Pinterest mood board with your taste of style. This way I can serve you even better.
Wedding bands in white gold custom made for Jaaky & Hanah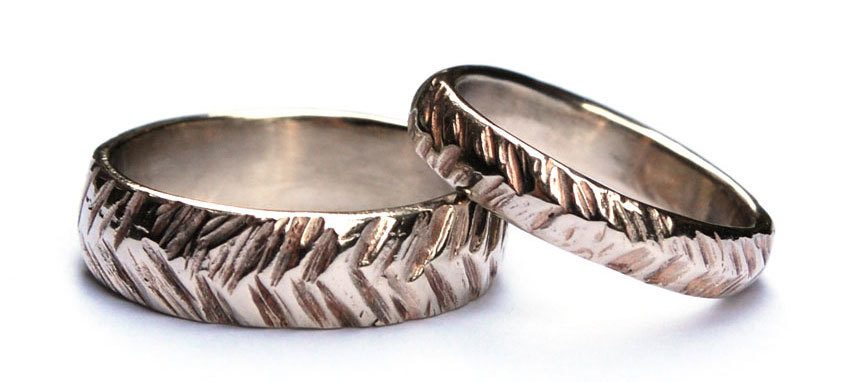 HOW DOES IT WORK?
While you're enjoying your cup of fresh coffee and tea I will bring you my tray of rings. Let your inner magpie free and try on everything you like! Usually, within an hour your wishes and taste will become clear.
After I have measured your ring sizes and written down the details of the design, I will make a price calculation. Once an agreement has been made and the deposit has been paid, I will be happy to make your rings with love and care.
How long it takes to make your rings depends on the design. A delivery time of two months is ideal because I can experience very busy periods. When you are in a hurry don't hesitate to contact me. I will do my best to accommodate your needs.